Women's Club: Art is Powerful
I was recently published alongside other wonderful female illustrator's for Eva Minguet's Women's Club - Art is Powerful. Available on Monsa Publishing or Amazon.
Honestly WTF x PPLOFFASHION
Read the full article here.
pploffashion x ohjoy! collab
In 2018, I did a special collaboration with OhJoy! for the launch of her OhJoy Shop. Read about it here.
PPLOFFASHION x DRA Spring 2018 Launch
I drew a series of portraits capturing the moments behind DRA's spring launch at the Row DTLA.
PPLOFFASHION x A Current Affair ACLU Fundraiser Fall 2017
I donated my time illustrating guests at A Current Affair's LA Vintage shopping event and donated all my proceeds to ACLU. A Current Affair matched my donations and we sent a total of $1,000 to ACLU that weekend. These are a few of my favorites from the day.
PPLOFFASHION x Old Navy Spring 2015 Preview
I did my first live-sketch event with Old Navy in New York for their Spring 2015 press preview. I drew a mixture of models in the spring line as well as press.
ACMI: An Audience with Fashion on Film curator, James Nolen
James Nolan reached out to me for permission to bring up my work during a live panel he was giving. I'm incredibly humbled and flattered to be included in the amazing roster of artists he spoke about. Read article here.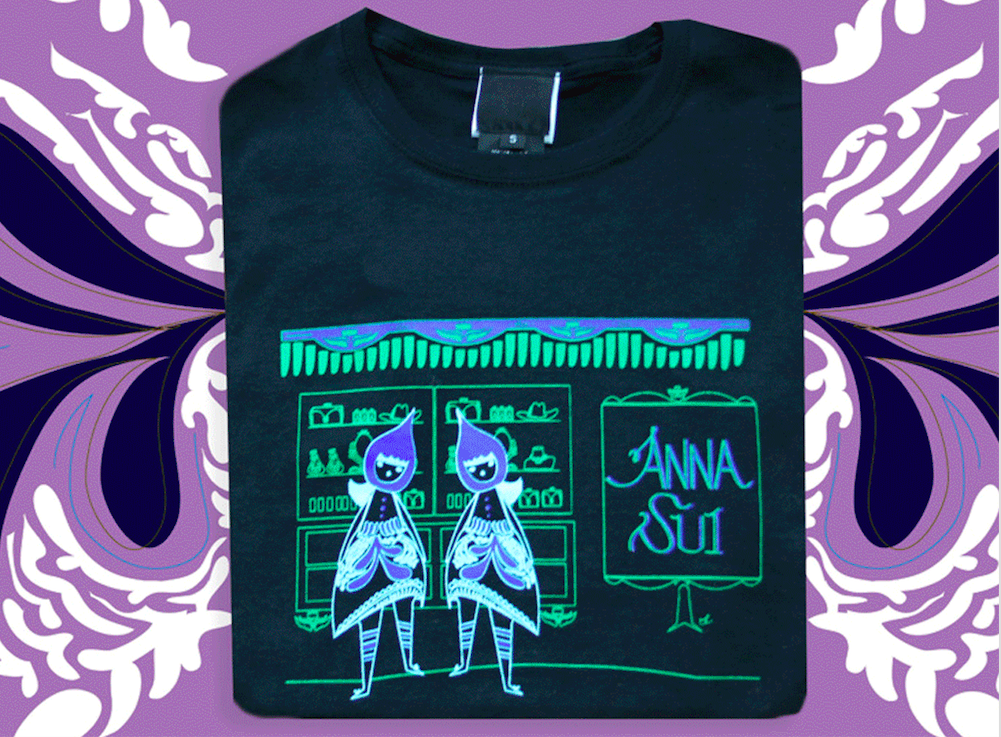 In 2013, I was one of the illustrators featured in Anna's Spring 2013 line of graphic t-shirts.